AGGREGATE & QUARRY ASSOCIATION
The industry sponsored Mimico Environment & Community Award annually recognises and celebrates the quarry industry's care for the environment and community. The award acknowledges the excellent and diverse range of projects undertaken by AQA members.
MIMICO is a well-respected Waikato company that sells, hires and services heavy machinery; it shares the AQA's commitment to encouraging environmental excellence.
Wayne Scott, MIMICO Award judge, said Winstone Aggregates won through doing the first Environmental Product Declaration (EPD) for aggregate and sand products in New Zealand.
In February 2022 Winstone Aggregates released their first EPD for aggregate and sand products, which covers the embodied carbon of products from eight quarries across the North Island. To be a sustainable business means to operate in a way that is protective of people, our community, the environment, and the economy. The EPD does this by focusing on five key workstreams; social, biodiversity, water, waste and carbon reduction.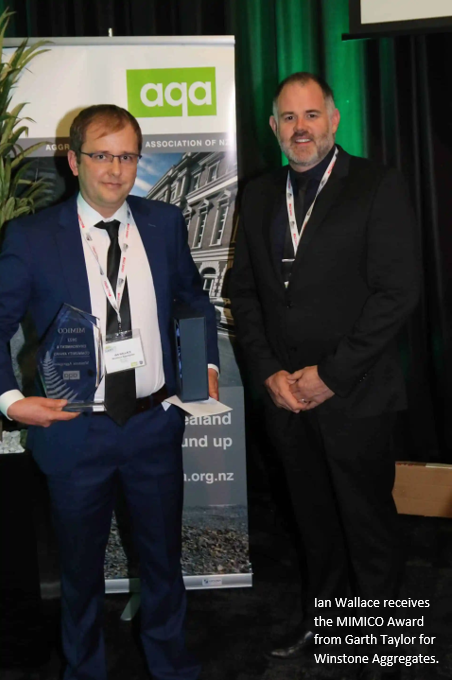 See 2022 entries here.
make default visible
MIMICO 2021 AWARD WINNER - Blackhead Quarries
Bernie Napp, MIMICO Award judge, said Blackhead Quarries won through being the first quarry in the country to use an electric truck. The 30 tonne truck, imported from China, costs about $4 a day to run, carting 600 tonnes of aggregate at the Logan Point Quarry in Dunedin, as opposed to burning 80-90 litres of diesel.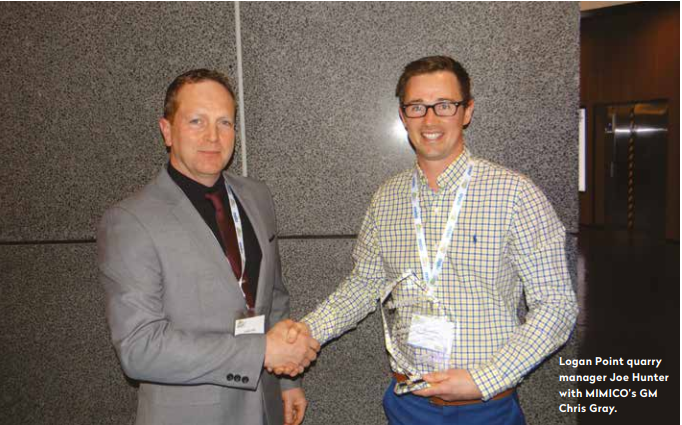 See 2021 entries here.
MIMICO 2019 AWARD WINNERS - Fulton Hogan & Christchurch Ready Mix
The winners of the MIMICO Environment & Community Award 2019 were Fulton Hogan Dunedin Peninsula Connection Project & Christchurch Ready Mix Concrete – Water Recycling Improvements. Read more about their entries here, or view the finalists presentation.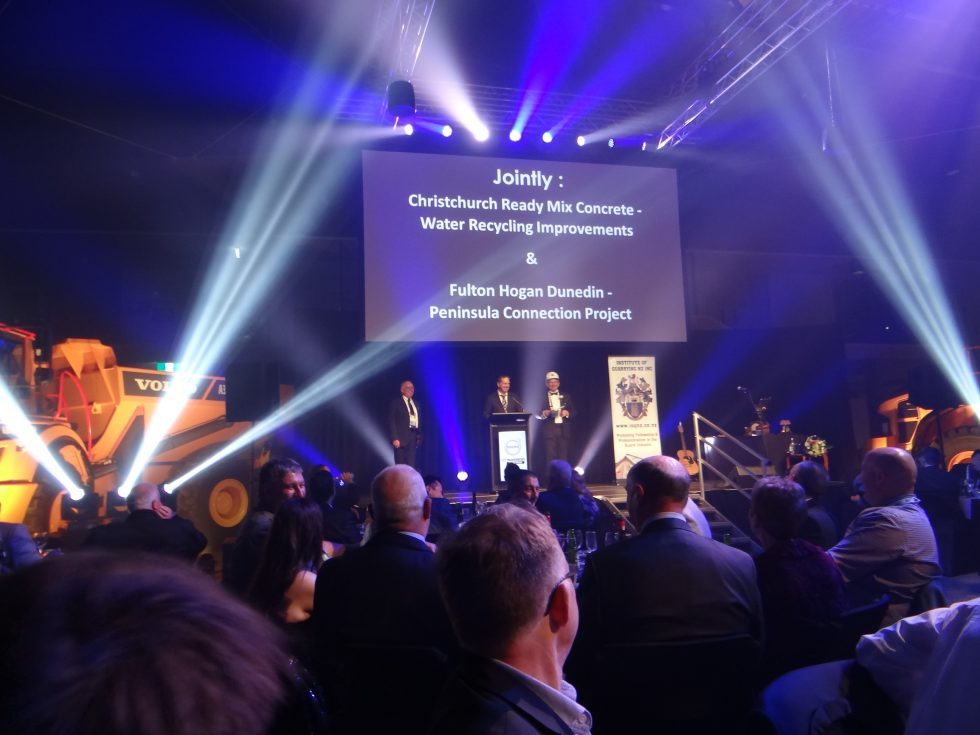 ABOUT QUARRYING IN NEW ZEALAND
USING AGGREGATE
Aggregates are the most consumed bulk product in the world after water. New Zealand uses 9-10 tonnes of aggregate every year for each adult and child.
BUILDING NZ
To build an average house, you need about 250 tonnes of aggregate - for use in concrete, asphalt, mortar and building products.
OUR COMMUNITY
The quarry industry is committed to working alongside local communities and follows stringent planning, environmental and operating conditions.
AFFILIATED ORGANISATIONS