AGGREGATE & QUARRY ASSOCIATION
The AQA strongly supports the new health and safety requirements being introduced by the Government. Our industry wants to see its workers return home safely every day.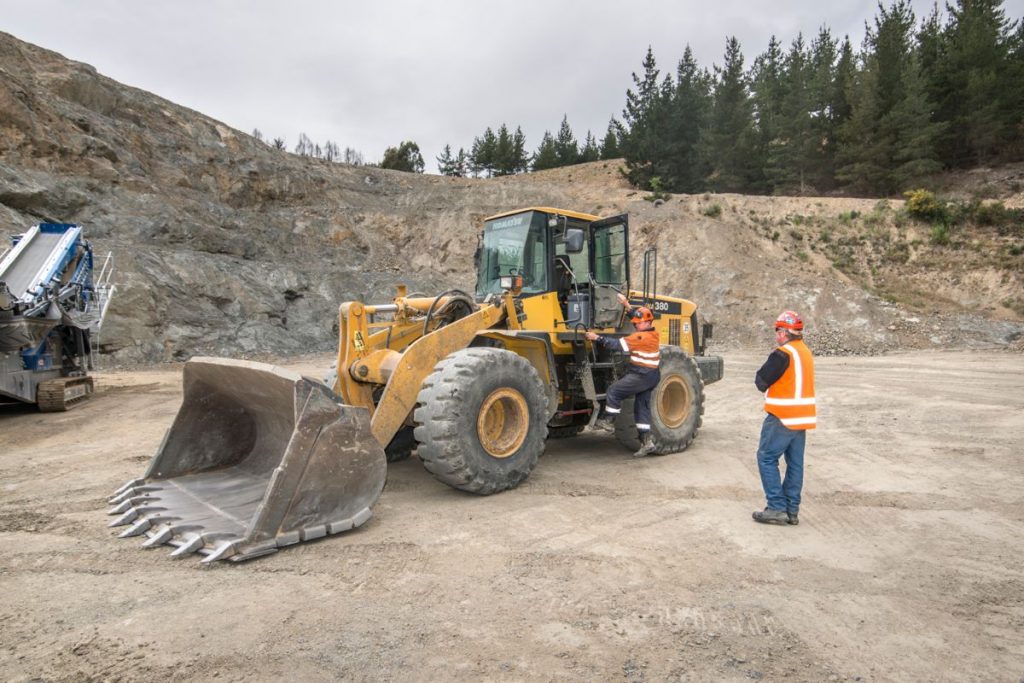 Achieving this is no easy task. Our industry was lightly regulated for many years and there are new, demanding training requirements, even for industry veterans who want to retain their Certificates of Competence (required to operate a quarry.) Many smaller quarries, which pose some of the greatest health and safety risks, are not members of the AQA. We are working with 
WorkSafe
, the Health and Safety Council for Mining/Extractives – 
MinEx
, our industry training organisation, 
MITO
and other organisations to help start bringing the necessary changes into practice.
MinEx
 is the National Health & Safety Council for the New Zealand Mining and Quarry Industry. It coordinates and corrals industry views and feedback into submissions on legislation, regulations, codes, training, qualifications, guidance documents and other policy and technical issues important to safety in our sector. It develops tools such as the small mines and quarries H&S system toolkit to assist small operators improve their H&S performance. MinEx also provides free advice to quarry and mine companies on H&S improvement, legislation,codes and guidelines. If you have any queries relating to these topics email, head over to the MinEx 
website
.
There are smaller operations at the margins of quarrying. While there are around 1100 registered quarries, it is estimated there are as many or more quarrying operations which are not registered. These can pose particular health and safety risks. MinEx has put together a self-test assessment on whether you are operating a quarry; if you are, it requires a Code of Compliance. Click
here
to read and act on this advice from MinEx.
There are many instances across New Zealand where companies are engaged in activities that fall under the definition of Quarry Operations as defined in the 16 December 2013 amendment to the Act. Those operations that fall under these regulations are subject to a number of codes, guidelines and regulations that companies need to be aware of and to follow.
HOW TO BECOME A QUARRY OPERATOR
Operating Quarries have many obligations under the 
Health and Safety at Work Act 2015
. MinEx has developed a 
document
 aimed to assist you in becoming/identifying as a Quarry Operator. There are many benefits to working in the quarry industry, to get more of a feel for what it is like, visit 
NZ Careers
. 
A health and safety plan for the safety of staff and quarry visitors is the responsibility of the company, and implementation is the responsibility of every person on the site. If you are operating a registered quarry then holding a Certificate of Competence is essential. For more details on applying for a CoC, visit 
WorkSafe
. 
HEALTH & SAFETY GUIDELINES
Workplace exposure standards and biological exposure indices 2020

 

–

 

WorkSafe guidelines intended to be used as guidelines for people qualified in occupational health practice.

Review December 2019 of all fatal accidents in Queensland mines and quarries from 2000 to 2019

 

– Dr Sean Brady.
The potential for worker exposure to crystalline silica is widespread within mining and quarrying. Very fine Respirable crystalline silica (RCS) is particularly harmful to workers. It can be generated during drilling, blasting, crushing, cutting and transporting. The

 

attached document

 

is helpful information prepared by Dr Mary Obele, Occupational and Environmental Physician, and a GP. You can also find this and other guidelines on the

 

MinEx website.
The Good Practice Guidelines provide the first health and safety document specifically for the quarrying and surface mining sector. The Good Practice Guidelines were developed by WorkSafe and reviewed by an industry team, including representatives from all sectors of the mining and quarrying industry with a mix of small and large operations to ensure the best technical and operational knowledge input into the guidelines. It provides guidance through text, photos and graphics on all aspects of operating safely.
There is a

 

Pocket Guide alternative

 

to the full 262 page Guidelines. You can request copies from WorkSafe Copies of the Good Practice Guide and Pocketbooks available on request from WorkSafe – 0800 030 040 or info@worksafe.govt.nz.
ABOUT QUARRYING IN NEW ZEALAND
USING AGGREGATE
Aggregates are the most consumed bulk product in the world after water. New Zealand uses 9-10 tonnes of aggregate every year for each adult and child.
BUILDING NZ
To build an average house, you need about 250 tonnes of aggregate - for use in concrete, asphalt, mortar and building products.
OUR COMMUNITY
The quarry industry is committed to working alongside local communities and follows stringent planning, environmental and operating conditions.