AGGREGATE & QUARRY ASSOCIATION
The AQA Board is formed of industry representatives who meet throughout the year.
make default visible
JAYDEN ELLIS - AQA BOARD CHAIR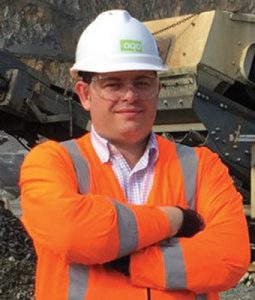 Jayden Ellis is the current Chair of the AQA Board. He is Business Services Manager – Finance, Technical, Engineering, Consenting, Quality, Environment, of Stevenson Construction Materials, serving wider Auckland/Waikato. He has been in the industry for 20 years, starting at Stevenson Laboratory in 1993. Jayden was a Founding Member of Civil Engineering Testing Association New Zealand (CETANZ) in 2008 and has been president since 2010. He is a member of AQA's Technical Committee and is particularly interested in aggregate product development, quality assurance, and quality control testing of aggregates. Jayden would like to see more utilisation of marginal aggregates in construction and an increased understanding of our resources and their geological properties. He also sits on the National Pavement Technical Group (NPTG) and the Cement and Concrete Association New Zealand (CCANZ) Technical Group. Jayden likes boating and fishing and watching a good movie is always good if the weather's too stormy.
MIKE HIGGINS - AQA DEPUTY CHAIR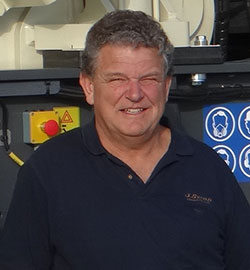 Mike Higgins is Quarries Development Manager with J Swap Contractors in Matamata. Mike is an A Grade Quarry Manager with 30 years' experience in New Zealand and the Pacific Islands. He is particularly interested in health and safety legislation, planning and environmental issues. Mike wants to see training which allows operator level staff to advance, particularly those with literacy problems. His personal goal is for continual improvement balanced against costs. Mike lives in Rangiora and as a 10 acre slave with a few sheep and a collection of old trucks and equipment.
PETER WALSH - AQA BOARD MEMBER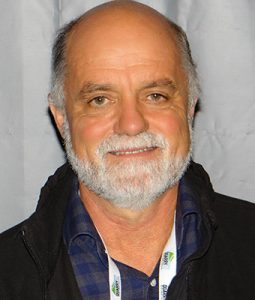 Peter has been with Fulton Hogan since 2016 and is currently its North Island Resources Manager. He has had a full and varied career within a wide range of businesses in the quarrying industry.
He has experience as a quarry and business manager with companies ranging from large corporates to privately owned operations.
Peter has extensive technical quarrying and aggregate production knowledge, operational knowledge, and expertise in business leadership and staff management.
TIM HAZELL - BOARD MEMBER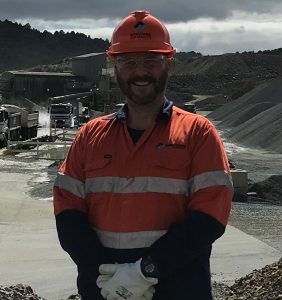 Tim looks after Winstone Aggregates' Hunua, Pukekawa, Whitehall and Tamahere quarries which supply a fair chunk of Auckland and Waikato's aggregate needs. Managing operations across Winstone Aggregates central
division means over-seeing the biggest national output and meeting demand on either side of the Bombay Hills.
Tim spends a lot of his time working on quarrying development and extension planning as well as health and safety improvements. "My role is also helping make us more fit for purpose, nimbler and more focused on our major sites serving key customers, while remembering every customer is important to us."
TONY HUNTER - BOARD MEMBER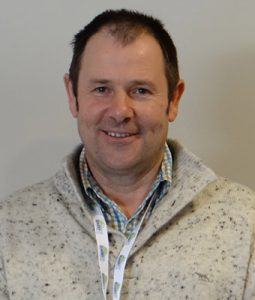 Tony Hunter is General Manager of Blackhead Quarries in Dunedin. He has been involved with the AQA for many years: as Chair, Technical Committee Chair and as a Board member. He has been in the quarrying industry for nearly 30 years and a major highlight was overseeing the amalgamation of Fulton Hogan and Palmer & Son into Blackhead Quarries in Coastal Otago. Tony's off-duty pleasures include 'watching the kids grow up', spending time at his crib in Twizel, boating and water sports.
IAN WALLACE - BOARD MEMBER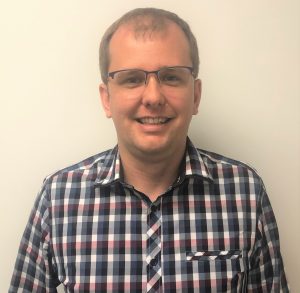 Environmental Manager
Ian has held a number of environmental / resource management roles and has over ten years' experience delivering large scale resource consent projects.
Ian has been with the Winstone Aggregates for a number of years and leads a team of highly skilled and experienced environmental experts in the areas of Planning, Consenting & Compliance.
ABOUT QUARRYING IN NEW ZEALAND
USING AGGREGATE
Aggregates are the most consumed bulk product in the world after water. New Zealand uses 9-10 tonnes of aggregate every year for each adult and child.
BUILDING NZ
To build an average house, you need about 250 tonnes of aggregate - for use in concrete, asphalt, mortar and building products.
OUR COMMUNITY
The quarry industry is committed to working alongside local communities and follows stringent planning, environmental and operating conditions.