AGGREGATE & QUARRY ASSOCIATION
The AQA represents members on all manner of industry, government, health & safety, technical and other issues.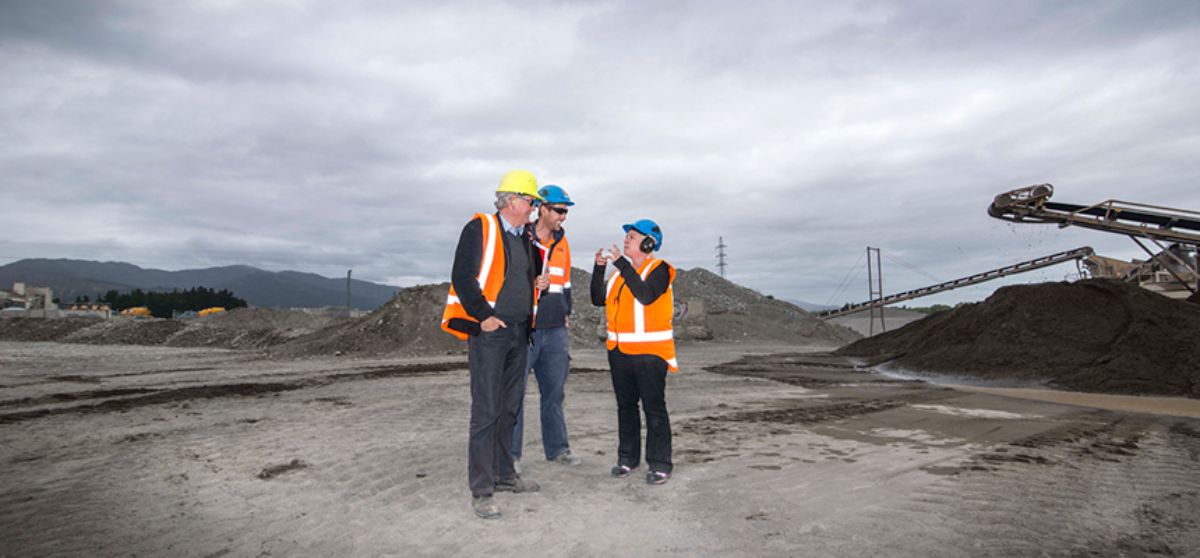 AQA members produce in excess of an estimated 45 million tonnes of aggregate, limestone and allied products each year. That's about 9-10 tonnes – or a truckload, for every New Zealander, young and old. Our members produce the aggregates which form the foundation and walls of almost every building across our nation as well most of our roads. Quarries also supply allied raw materials such as limestone which help keep our farms productive.
The AQA represents aggregate suppliers on all manner of industry, government, health and safety, technical and other issues. We are a small organisation with an active board, supported by three part-time staff.
The AQA is an incorporated society, with board members elected from member companies around New Zealand. The AQA's Chair is Jayden Ellis, who is Stevenson Construction Materials' Technical Manager. The AQA's Chief Executive is Wayne Scott, who is based in Wellington.
Advocacy with, and lobbying of central and local government
Submission on local and regional plans
Planning support and advice for members
Technical support for members and users of our products
Community engagement on the importance and significance of aggregates
Communicate with members on international trends and learnings
Liaison through MinEx on Health and Safety issues
Promote and support industry training through engagement with MITO and IOQNZ
ABOUT QUARRYING IN NEW ZEALAND
USING AGGREGATE
Aggregates are the most consumed bulk product in the world after water. New Zealand uses 9-10 tonnes of aggregate every year for each adult and child.
BUILDING NZ
To build an average house, you need about 250 tonnes of aggregate - for use in concrete, asphalt, mortar and building products.
OUR COMMUNITY
The quarry industry is committed to working alongside local communities and follows stringent planning, environmental and operating conditions.