AGGREGATE & QUARRY ASSOCIATION
Rock our Future Competition

ROCK OUR FUTURE COMPETITION 2022
The Brief: Students were encouraged to visit a local quarry and design a poster of an activity at the quarry, why the quarry is needed, and the benefits the quarry provides to the community.
THE WINNERS
Year 5 & 6 winners below from Owairoa Primary School, Auckland

Year 7 & 8 winners below from Lee Stream School, Otago: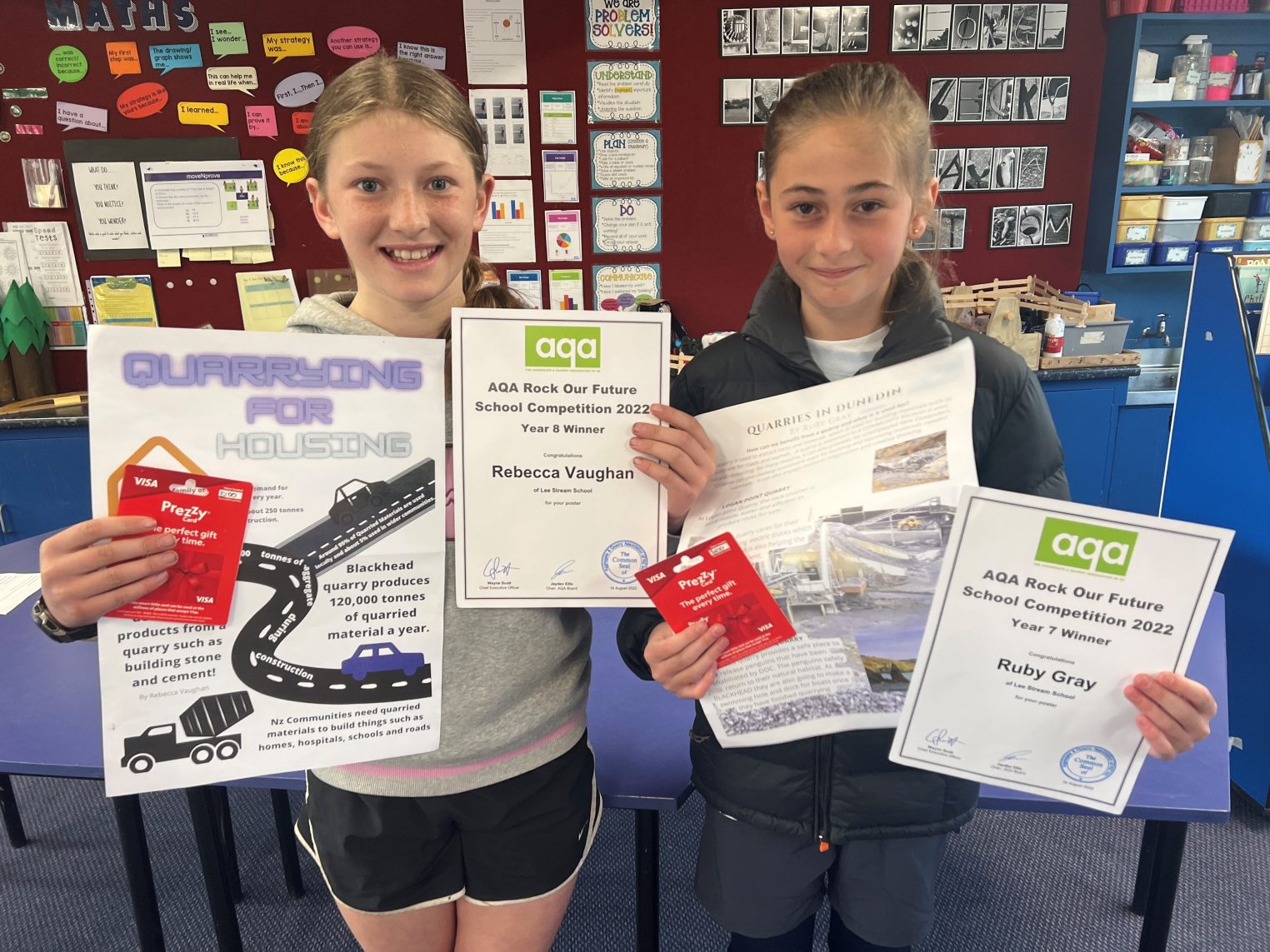 Read all about their entries here.
ABOUT QUARRYING IN NEW ZEALAND
USING AGGREGATE
Aggregates are the most consumed bulk product in the world after water. New Zealand uses 9-10 tonnes of aggregate every year for each adult and child.
BUILDING NZ
To build an average house, you need about 250 tonnes of aggregate - for use in concrete, asphalt, mortar and building products.
OUR COMMUNITY
The quarry industry is committed to working alongside local communities and follows stringent planning, environmental and operating conditions.