Children from an urban Auckland school and a rural Otago school are the winners of the Rock our Future competition for 2022.
Twelve finalists were selected from over 100 entries, and delegates at the July QuarryNZ conference in New Plymouth voted, resulting in winners being selected from Owairoa School in the Auckland suburb of Howick and from Lee Stream School.
AQA CEO Wayne Scott says the quality of entries was fantastic and has lifted each year since he launched Rock our Future for primary schools in 2019.
"This year we asked the children to research and create a poster of an activity at the quarry, why the quarry is needed, and the benefits the quarry provides to the community. They all did well but the winners were stand-outs."
Pupils from Owairoa Primary School won two of the four awards despite having not been able to visit a quarry due to the Covid restrictions. Instead they did their own research on four quarries; Hunua, Drury, Brookby and Manukau.
The Year 5 winners were Hailey Leslie and Nicole Wang, and Year 6 winners were James Vaipan and Raiyan Shikder. Both sets of Owairoa winners worked in pairs, so got $50 vouchers each as it was $100 per prize.  The pupils won a total of $2,000 for their school.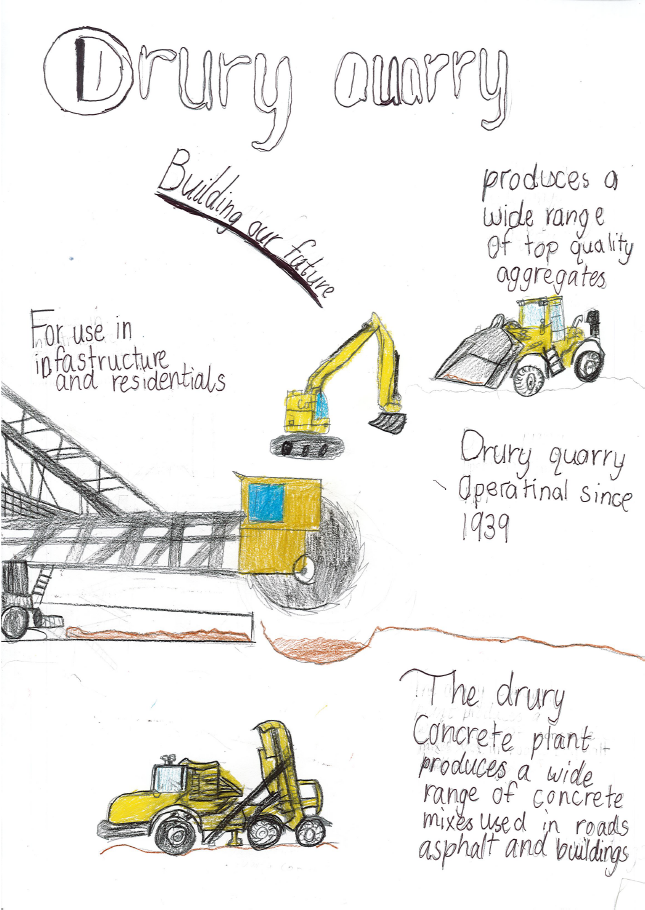 Year 5 winning poster by James Vaipan and Raiyan Shikder.
Lee Stream School, which is more than 40km west of Dunedin, was able to visit two quarries – Blackhead and Logan Point.
This resulted in winning entries for Rebecca Vaughan winning the Year 8 category, and Year 7 winner, Ruby Gray. Each won a $100 prize and the school got $2,000.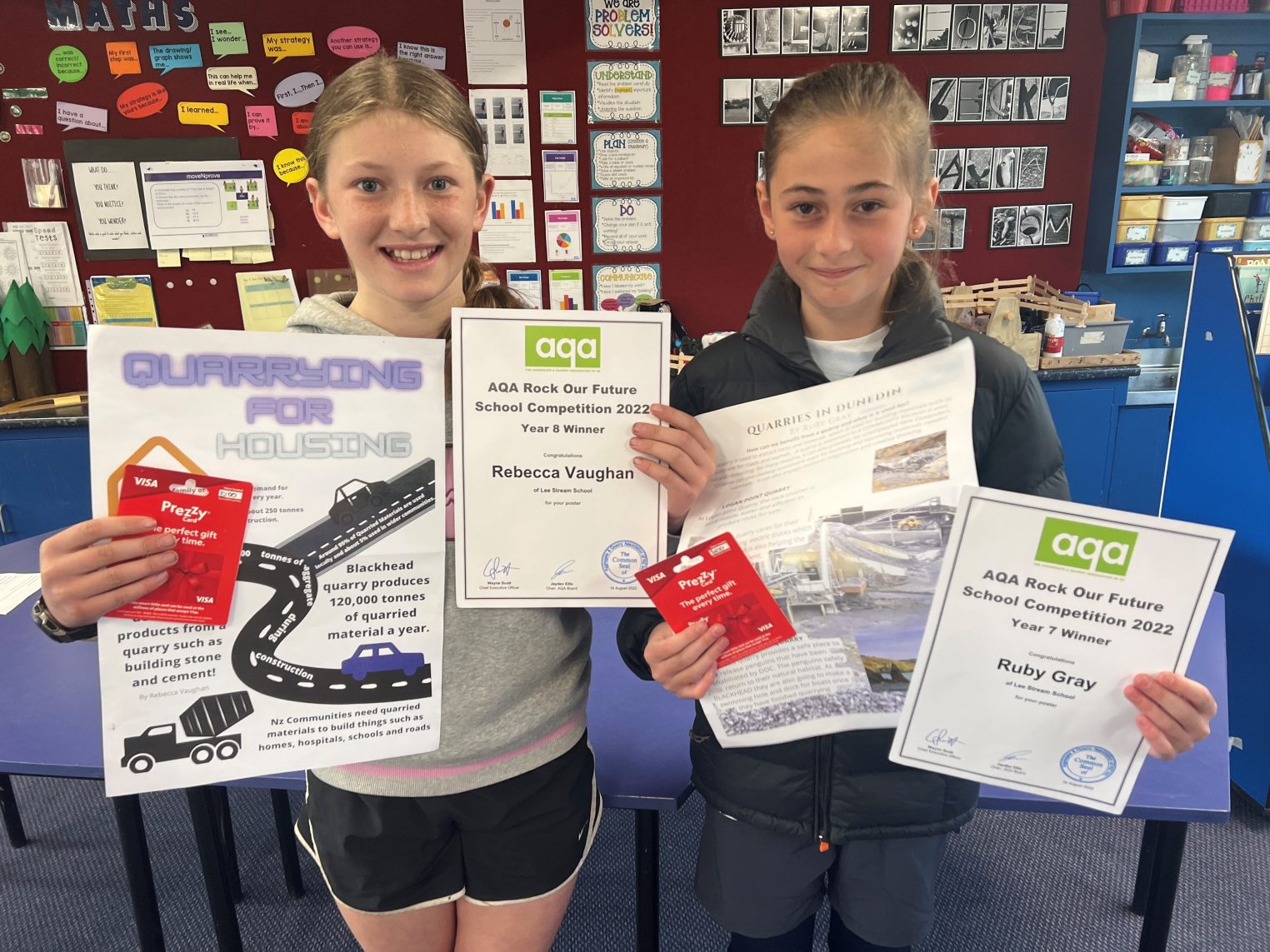 Rebecca Vaughan and Ruby Gray with their posters and prizes.